SineWave and SineWaveRamp nodes
2 undulating shape nodes with similar controls:
SineWave – amplitude is constant.
SineWaveRamp – amplitude increases.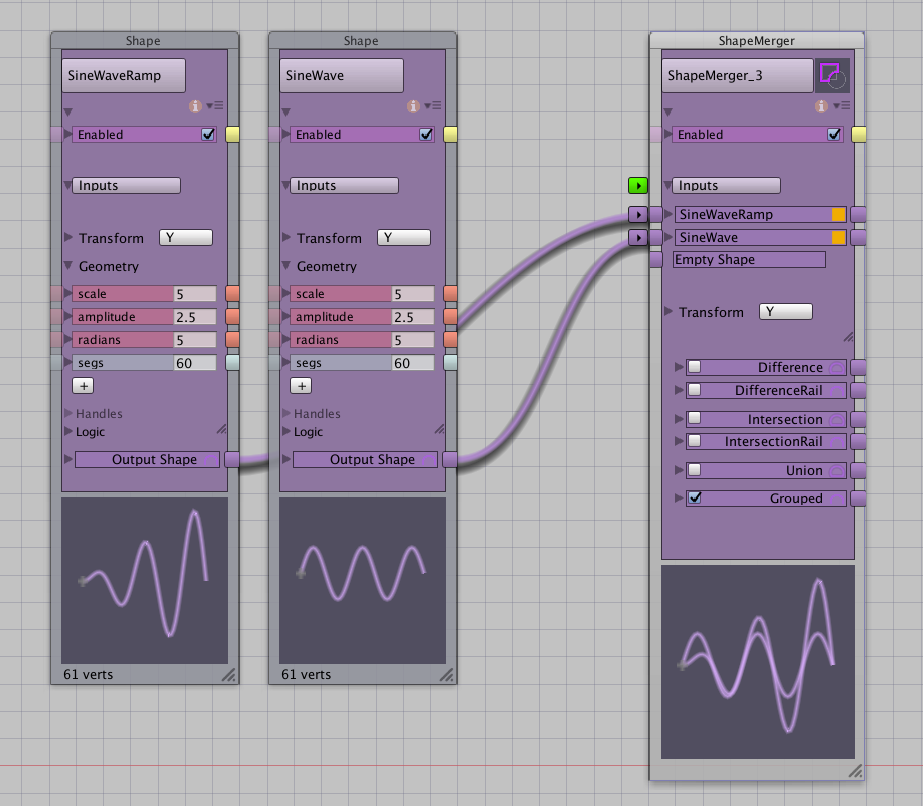 scale is the shape's width in Unity units (meters). Adjusting scale keeps the overall ratio. 
amplitude is relative to scale and segs. 
radians is the number of times the wave crosses the horizon (peaks and valleys). 
segs sets the smoothness of the wave. 
This topic was modified 6 months ago 2 times by
wetcircuit
This topic was modified 5 months ago by
wetcircuit
New feature: crenate creates a scalloped half-wave where the amplitude is always positive